Sleek and powerful, the new Galaxy Tab A 8.0" Lets you browse, watch your favorite shows and movies, play games, and get things done on a tablet that's light and comfortable in your hands. With a long-lasting battery and expandable memory, The Galaxy Tab A 8.0" Is built to keep up with you.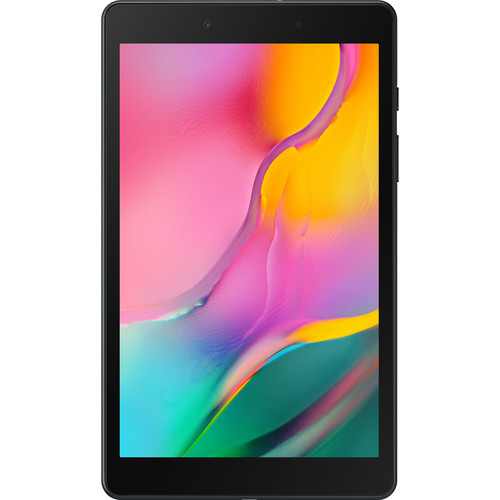 Features:
Minimum bezel; Maximum view: Designed with a minimized bezel, giving you more room to view your favorite content in a slim, comfortable form; The premium metallic finish and lightweight design make it easy to use around the house or on the go
Entertainment ready: An 8.0 inches Display immerses you in content, and dual speakers deliver spacious surround sound
Binge ready Battery: browse, watch or shop for up to 13 hours on a full charge
Room for everything: Keep your favorite songs, photos, or videos, thanks to 32GB of built-in memory; Plus expand your storage up to 512GB anytime With a Micro SD card
Document version V.01 
Last update date: October 1st, 2021 
OVERVIEW:
We make every effort to ensure your purchase is delivered on time and in good working condition.
In the event a system or component you purchased from Technologies Flame Company (NewtechBusiness)  is damaged in shipping, fails before the warranty period has ended, or you just need to return it, please refer to the steps below to return your purchase.
For Products Under Warranty:
Please have a description of your issue on hand when you contact support.
Technologies Flame support team will assist you in troubleshooting the problem remotely
If remote troubleshooting is unable to correct or identify the problem you will be instructed to fill out the RMA Request Form. An RMA number will be issued to return the defective system or component.
For Items Damaged During Shipping:
Once a purchase has been delivered, it is the customer's responsibility to inspect systems and/or components for damage incurred during shipping. If your purchase is damaged during shipping you must contact Technologies Flame within five (5) business days of receipt of product(s) to receive a refund or replacement for your purchase. Damaged items returned after the five-day period, without notifying Technologies Flame , will not be covered. Any requests to return a damaged item made after the five (5) day return period will be handled on a case-by-case basis.
For Outright Returns:
Returns NOT related to product warranties or damage during shipping are handled on a case-by-case basis. If you would like to return a product or system purchased through Technologies Flame you must notify Technologies flame team within 15 business days.
Returned systems and components are subject to a 20% restocking fee, and must be accompanied by an RMA number provided by an authorized representative Technologies Flame
To get an RMA number, you will have to fill out the RMA Request Form
All Items returned to IT Creations must have shipping labels addressed as follows:
Technologies Flame Company.
RMA: (Reference # Here)
Muheet Street, Al Nadheem, Riyadh City, Saudi Arabia
The RMA number must be included in the shipping return label when shipping back to Technologies Flame. Items must be shipped before the applicable warranty expires to receive a refund.
Purchases that have not shipped may be cancelled within one business day and are subject to a 20% restocking and fulfillment fee.
Shipping expenses are not included unless part of your service agreement with Technologies Flame.
All software purchases are final.
All new retail product purchases are final
Contacting us:
If you have any questions about this payment policy, the practices of this website, or your dealings with this website, please contact us using the following details: 
Full name:                        Technologies Flame Limited
Email address:                business@newtechstore.com 
Postal address:               Technologies Flame Limited  Muheet Street, Al Nadheem, Riyadh City, Saudi Arabia, Riyadh, Riyadh, Al Nadheem, SA 
Telephone number:         920011980 
Samsung Galaxy Tab A 8.0" 32 GB Android 9.0 Pie Tablet Wi-Fi Only Black (2019)